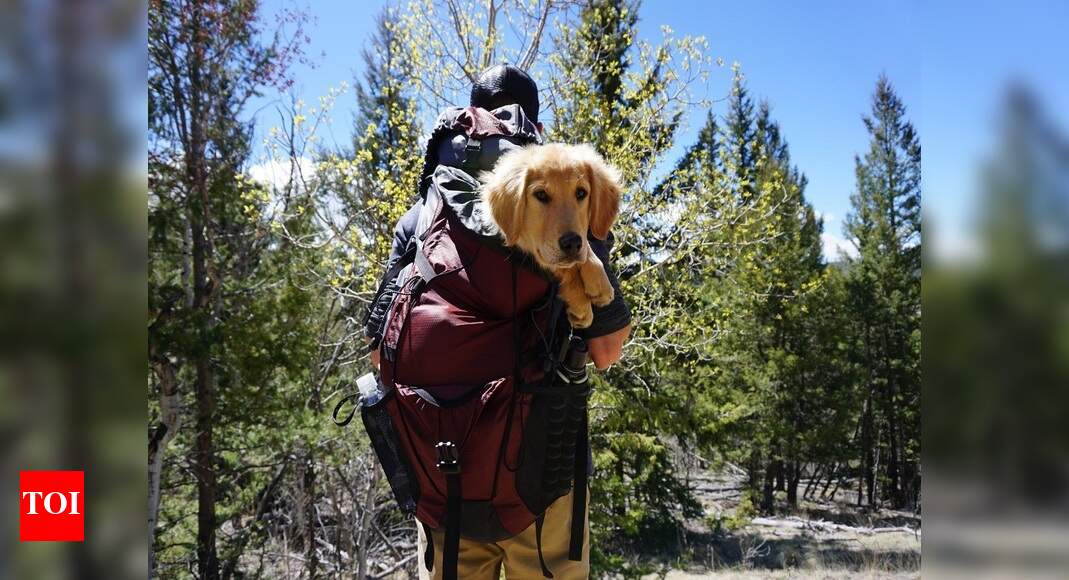 Do you go out with your dog? Dog carriers that will make your travels easier
A day with your dog is always a fun day. However, traveling with a pet can be difficult if you are not properly equipped with the right travel gear. Whether you are going on a short or long trip, having a dog carrier always comes close at hand.
To make your trip easier, here is a list of some of the coolest dog carriers you will love to carry:-
AmazonBasics Two-Door Top-Loading Pet Carrier
This Amazon exclusive product is extremely popular among owners of small dogs and cats. It comes in two sizes and has doors in the front and top to make it easier for your dog to get in and out. The wire mesh of the doors is made of steel, which adds to the durability of this carrier. The carrier has been securely designed and ensures that your pet is safe when inside. Just make sure you lock it up properly before you go on a trip. This pet carrier can also be used for cats, making it an effective option to buy online.
Futurekart dog or cat front backpack
If you have a dog that likes to go out in good weather, a backpack will be perfect for your travel plans. This backpack from Futurekart is a backpack so you can always see whether your dog is comfortable or not and whether he is enjoying the trip or not. The retractable rope on the top can be adjusted according to your dog's neck, and your pet can still stick out the neck. The bag is ideal for pets that weigh less than 8 kg. Being covered in breathable mesh, your dog will always be comfortable inside the bag.
AmazonBasics Collapsible Metal Double Door Dog
This dog carrier from AmazonBasics is ideal for situations where you need to travel by plane, bus, or train. Carry the folded crate with your bag and let your dog roam wherever he can. When not allowed to roam for safety reasons, you can safely let your dog travel in the crate. It has two doors and is available in several sizes to allow you to choose the perfect size for your dog. And when you don't need to use this baby carrier, you can fold it up and store it wherever you want.
Yudodo Pet Carrier
If you own a very small breed of dog or have a puppy, going for large backpacks won't do you much good. Opt for this stylish crossbody pouch from Yudodo and carry your dog in it to add to your style statement. It is available in several colors and will keep your hands free while you walk. The bag is breathable and easy to clean, which makes it a good option. In addition, there is a cell phone pocket on the strap for you to carry your phone easily.
AmazonBasics Large Soft Mesh Pet Carrier
For those who don't want to transport their pets in a crate as it may cause some discomfort, this soft-sided mesh bag from AmazonBasics will be a good option to consider. Just be sure to measure your pet's length from head to tail so you know what size bag will be ideal for your pet. The shoulder straps have a shoulder pad for extra comfort and the bag can easily be washed in a washing machine.
DISCLAIMER: The journalists of The Times of India were not involved in the production of this article.