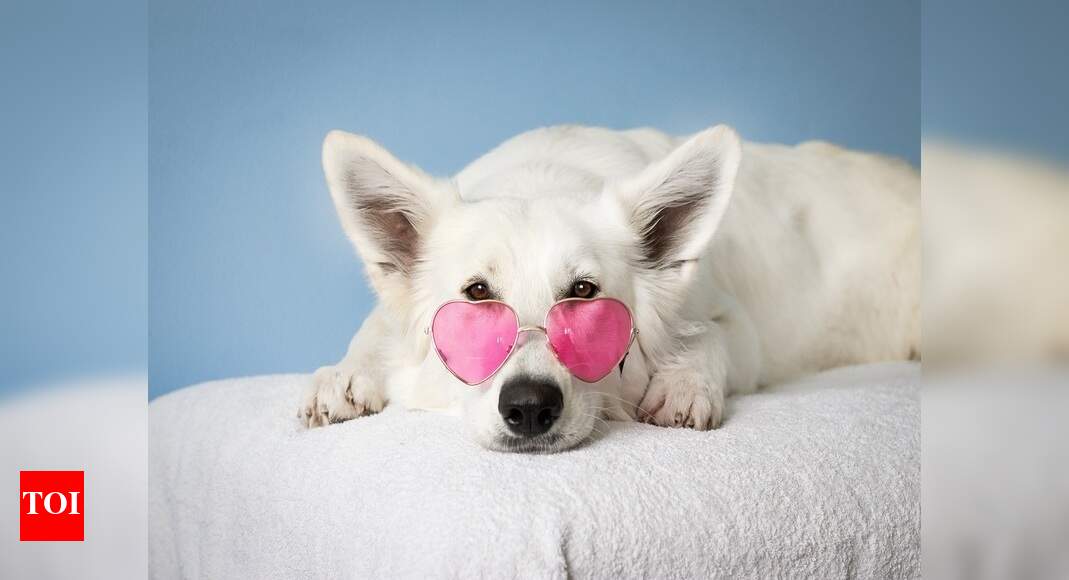 11 Quirky and Affordable Dog Accessories That Can Save You a Bad Day | Most Wanted Products
Owning a pet is never an easy task. But, with the right accessories, your life as a pet parent just got a whole lot easier. If you own a dog, you have many choices of accessories that you can get for your pet. Besides the regular food bowl, leashes, clothing or toys, there are many cool accessories available online that can save you time and effort and can even make your dog look more presentable. If you think these quirky accessories are expensive and out of your budget, you're wrong this time.
Want to go shopping for your lovely pet dog? Here are some of the coolest and most affordable accessories you would love to buy online:-
Congratulations!
You have successfully voted
Are you traveling or going out for a walk? Your dog can be thirsty at any time. And to make sure your dog drinks clean water, carrying this water bottle around your house will be a great idea.
Although this bottle costs Rs 999, you can buy it at a discount for only Rs 690.
Get it here.
Make your dog's bathing session more fun with the help of a good shower tool. This combo tool can be attached to a water faucet and used as a hand shower or grooming brush to prepare shampoo lather.
This cool brush is available at just Rs 530 on Amazon.
You can get it here.
Avoid messy moments when you have to scoop up your pet's feces from the garden, road or ground with the help of this handy feces scoop.
You can get this one for less than Rs 500 on Amazon here.

Taking your dog to a party? Get this cool bandana and upgrade your furry friend's look in no time. The bandana is comfortable, comes in different sizes and comes with an adjustable nylon collar.
You can get this bandana for just Rs 699 from Amazon here.

Are you missing walks with your dog because of the rain? Get this stylish raincoat and let your pet go out easily even when it's raining.
Just choose the right size referring to the size chart and adjust the raincoat well with the Velcro. Depending on the size, the raincoat costs between Rs 999 and Rs 1,499. You can get it here.
When you go on a long car ride with your dog, you can prevent your pet's fur from sticking to your car seat. This padded seat cover can be attached to the backseat of your car in multiple ways, ensuring your car stays clean.



You can get this waterproof and scratch-resistant seat cover for just Rs 1,499 here.
Let your dog chew on toys, not your furniture or shoes. Made of non-toxic cotton, the toys are suitable for pets of almost all age groups.
Although priced at Rs 600, you can get this combo for just Rs 399 from Amazon here.

Make cleaning your dog's paws easier with these foot wash cups. Follow the instructions and use this cup for effective cleaning.
You even get a free grooming mitt with this washer and both of these products are available at just Rs 490 here.
The easiest way to remove broken fur from your pet's coat is to use a good grooming brush. These brush mitts from Foodie Puppies are comfortable to wear, easy to use, and effective at even removing fur from your sofa or rug.



These affordable gloves are available at just Rs 210 on Amazon here.
Do you want to have your dog's fur trimmed? You can do it with this cool trimmer at home without going to a salon. A single full charge can be used for up to 120 minutes and the kit includes a nail clipper, file, grooming comb, guide combs and charger.



You can buy all of these at just Rs 1,999 here.



Want to give your furry friend a different look for a special occasion? Get this cute and stylish bow tie and let your furry friend take on a new look.



The bow tie is available in 2 sizes and you can buy it for just Rs 445 here.
DISCLAIMER: Times of India reporters were not involved in the production of this article. The prices of the products mentioned in the article are subject to change with the offers offered by Amazon.